For 17 years, Martin and Gracia Burnham served as missionaries in the Philippines with New Tribes Mission. Martin was an experienced jungle pilot who brought mail and supplies to the region. In 2001, they were taken hostage by militant Muslims. After 376 days of captivity, Martin was killed during a rescue attempt, but Gracia was freed. Gracia is now a popular speaker and a New York Times bestselling author of two books  – In the Presence of my Enemies and To Fly Again..
Biography
Name: Gracia Jones Burnham
Born: Cairo, Illinois
Married: May 28, 1983 in Kansas City
Husband: Martin Burnham
(September 19, 1959 – June 7, 2002)
Children: All born in the Philippines
Jeffrey Paul (1987)
Melinda Joy (1989)
Zachary Scott (1990)
Captivity: May 27, 2001 – June 7, 2002
Videos
Typically, Gracia uses either the 6-minute or the 3-minute introduction just prior to her speaking. Gracia's event coordinator will offer guidance related to this. No other introduction is needed.  Gracia will begin her speaking at the conclusion of the video.  The 1.5 minute video is suitable for publicity purposes prior to the event.  If a hard copy on DVD is required, please contact the Foundation via email.
To download a file, please right-click on the link and select "Save Target As…"
Visiting Details
Here are some documents prepared by a church Gracia visited. They have kindly offered them to others. They will need to be modified to change the location, date, and details to your specific event. Microsoft Word format.
NOTE: If the documents appear strange when you open them, be sure to view them in Print View.
Vector Graphics
These are vector graphics of the Foundation's logo, in postscript format. They can be viewed with Adobe Acrobat, but to edit them you will need Adobe Illustrator or another similar vector-graphics program.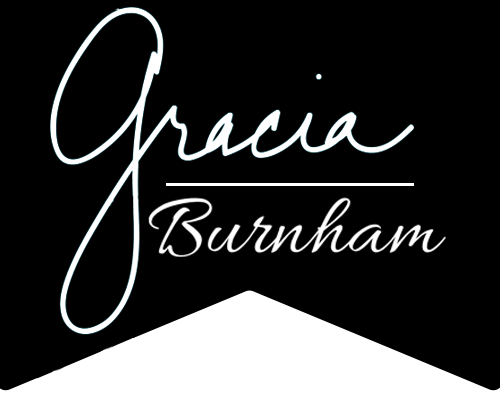 Headshots